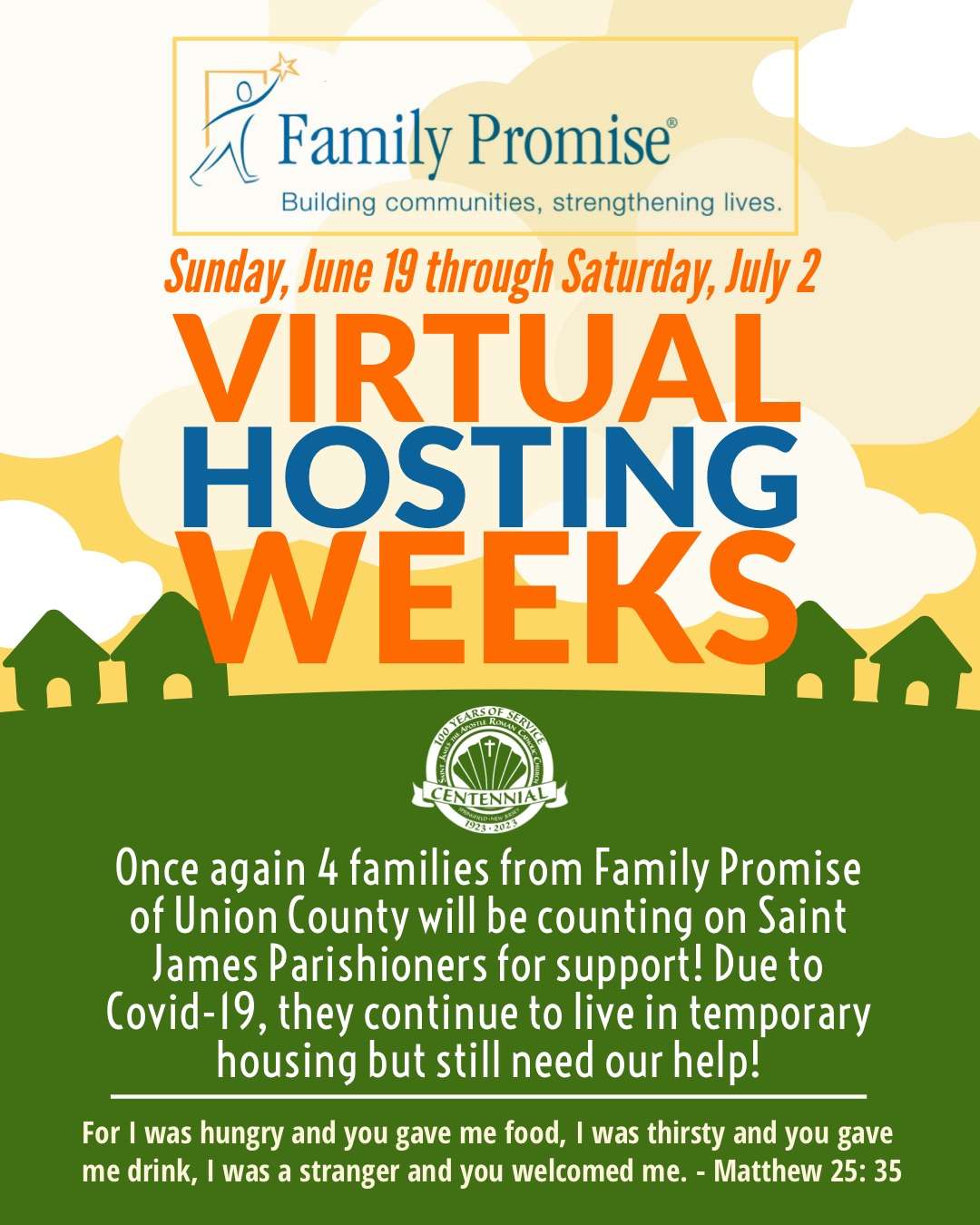 We can only "host" these families through your support!
We need volunteers to cook dinners, purchase pre-made meals or frozen meals, and drivers to deliver the food twice a week (from Saint James). Families also need girl size 3T pull-ups and diapers boy size 4.
Can't cook??? No problem! We also need:
Shoprite gift cards ($25.00)
Uber Eats gift cards
Grub-hub gift cards
For delivery information or questions, please contact: Nancy Caputo 973-376-2061 ncaputo@saintjamesparish.org
Click on the button below for available dates and individual family information.
Community Service hours are available for all students entering 7th and 8th Grades! This is also an AWESOME family service!