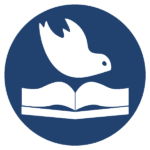 FAMILY FAITH FORMATION
The Family Faith Formation Program serves the families of our Parish as well as the surrounding community for those children enrolled in public school. Our goal is to provide a safe, nurturing atmosphere in which to share our Catholic Faith and Christian values. We also prepare students to receive the Sacraments of our faith.
Mission Statement
Our parish Family Faith Formation is a partnership between our parish and parents of the children we teach. Our goal is to support each family in the spiritual development of their child(ren). All children are welcome at Saint James and we look forward to the opportunity of welcoming you to our parish program.
This partnership works best when we work together, each doing our part to ensure the children are receiving the foundation they need to develop a life-long relationship with Jesus Christ. Together, we are one family, one Body of Christ, and a true sign of His presence in our world.
Registration information for 2023-2024 is now open. To obtain the Registration Form, click here.
If you are new to our parish or have a child entering 1st Grade in September please call the Family Faith Formation Office at 973-376-2061 for registration information.
If your child(ren) attended classes here this past school year, you are encouraged to register before the deadline of September 15. (Please know fees will increase by $50 per family after August 31, 2023)
Kindergarten
Sign of the Cross
Our Father
Prayer Before Meals

Grade 2
I Confess / Act of Contrition

Grade 3
Glory Be to the Father
The Apostle's Creed

Grade 4
The Nicene Creed
The Beatitudes and Works of Mercy
The Five Joyful Mysteries of the Rosary

Grade 5
Holy Days of Obligation
The Ten Commandments
The Five Sorrowful Mysteries of the Rosary

Grade 6
The names of the Apostles
The Five Glorious Mysteries of the Rosary

Grade 7
The Stations of the Cross
The Luminous Mysteries of the Rosary

These prayers can be located at www.newadvent.org