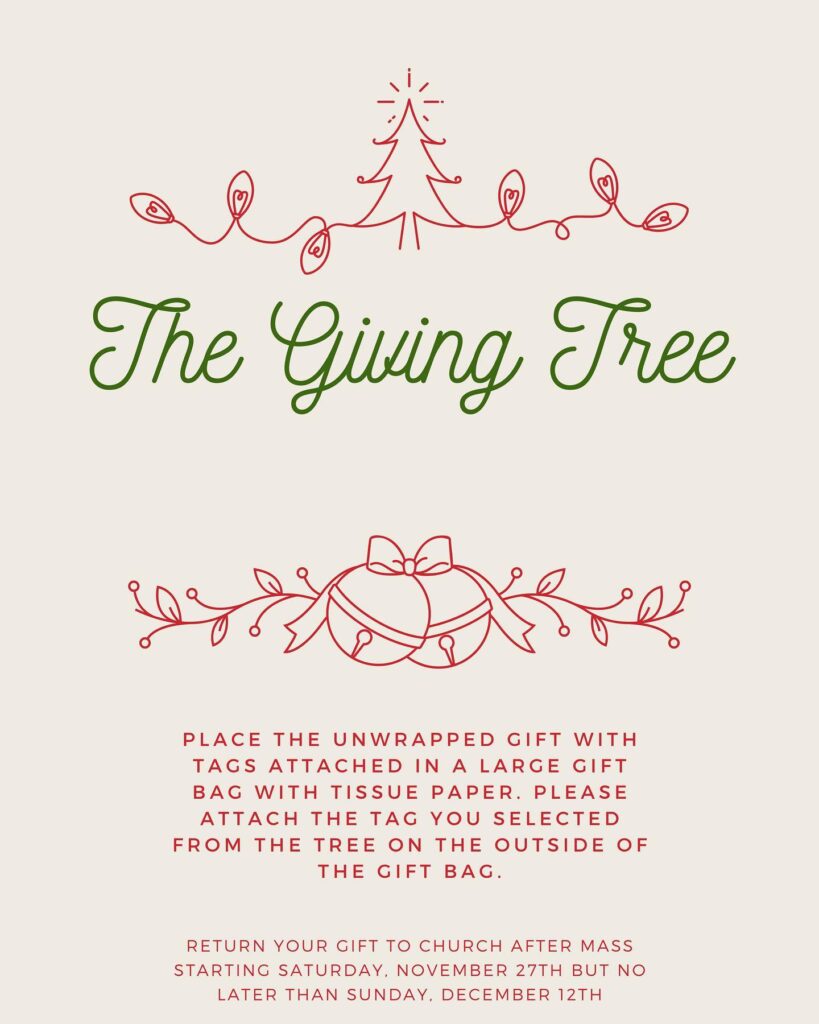 We will be participating in providing gifts for the needy during this holiday season for St. Joseph Social Service Center in Elizabeth. If you can purchase a gift of warm clothing, it would be greatly appreciated.
You can leave your gift(s) under the tree in the Gathering Area. Place the UNWRAPPED gift with tags attached in a gift bag with tissue paper. Please attach the tag you selected from the tree to the outside of the gift bag.
Return your gift to Church after Mass ONLY on: November 28-29,
December 4-5, and December 11-12.

If you have any large Christmas bags and/or tissue paper to donate, they
are also needed at the Center. As always, THANK YOU for your generosity.
Please contact Gianna Hayes with any questions.