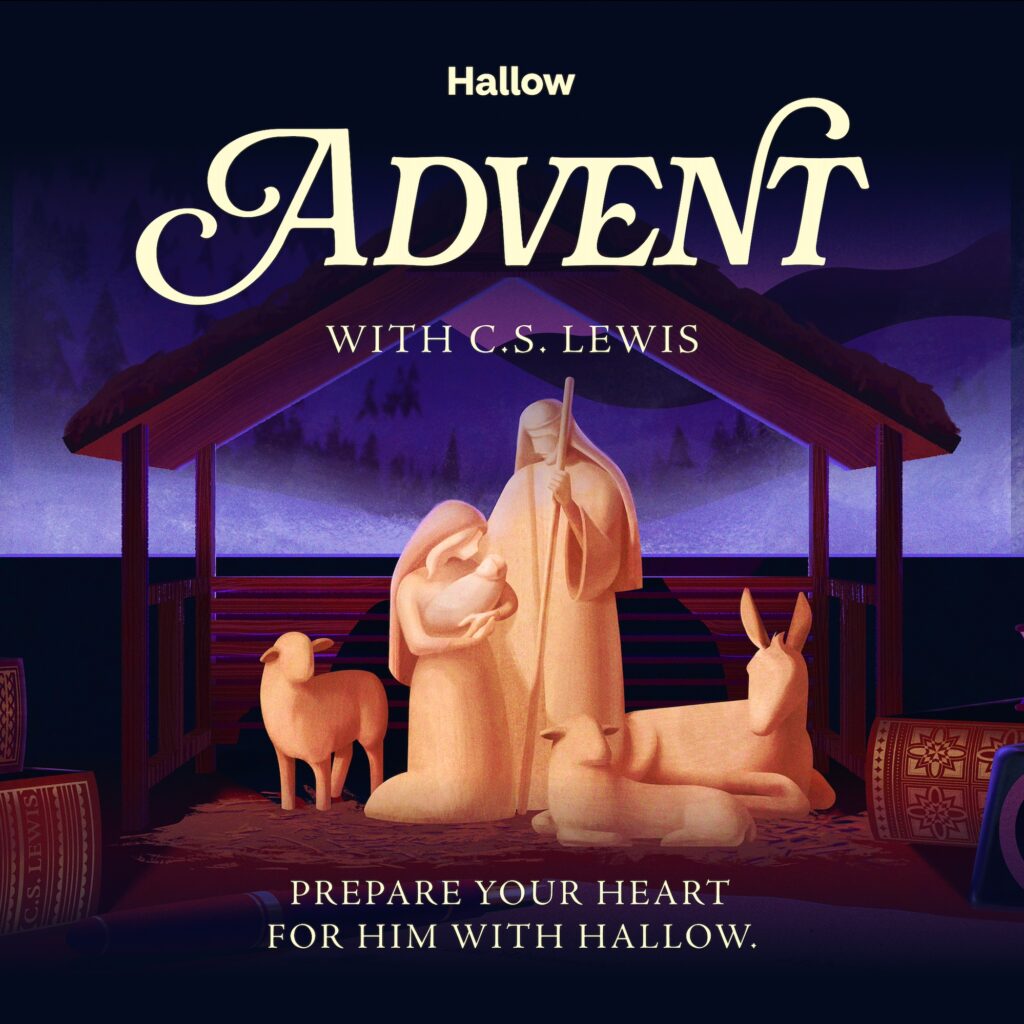 We're excited to share with you a very special gift from the parish that will help you incorporate prayer into your daily lives. We have partnered with Hallow, a Catholic prayer and meditation app that helps people deepen their relationship with God through audio-guided prayer sessions. The app is the #1 Prayer app in the world and has over 10,000 sessions to choose from.
Hallow is designed so that no matter where you are on your faith journey, you will find something to help you connect with God. There are prayers specifically written for families, kids, podcast-style talks answering questions of faith, mental health meditations, music, sleep content and more.
Hallow can help you incorporate prayer into your daily life this Advent season, especially for those who find it difficult to make the time. You can pray along with a Rosary on your commute, listen to the daily Gospel readings and a reflection while you're making coffee in the morning, and listen to a Bible story as you're preparing for bed at night. Hallow is a tool that will make prayer easy – and if you don't really know where to begin with prayer, Hallow can help!
Specifically for Advent, Hallow has created a Pray25 Challenge. You'll even have access to a prayer companion to follow along and jot down your reflections each day, as well as beautiful Advent and Christmas music collections.
This Advent we have partnered with the Hallow team to provide Hallow access to all parishioners for FREE through Easter. After Easter, you can opt into keeping a subscription to Hallow for a 20% discount, or continue on with all the free content in the app.
To get started, visit hallow.com/holyday and write "St. James the Apostle" in the Find Your Parish search bar. From there, you can either create a new account or log into your existing free account to be able to access a full Hallow Subscription (see mobile screenshots below). We hope you'll take the opportunity to pray with Hallow this Advent and grow closer to God during this prayerful season.