New Mental Health Ministry
In Search of Team Members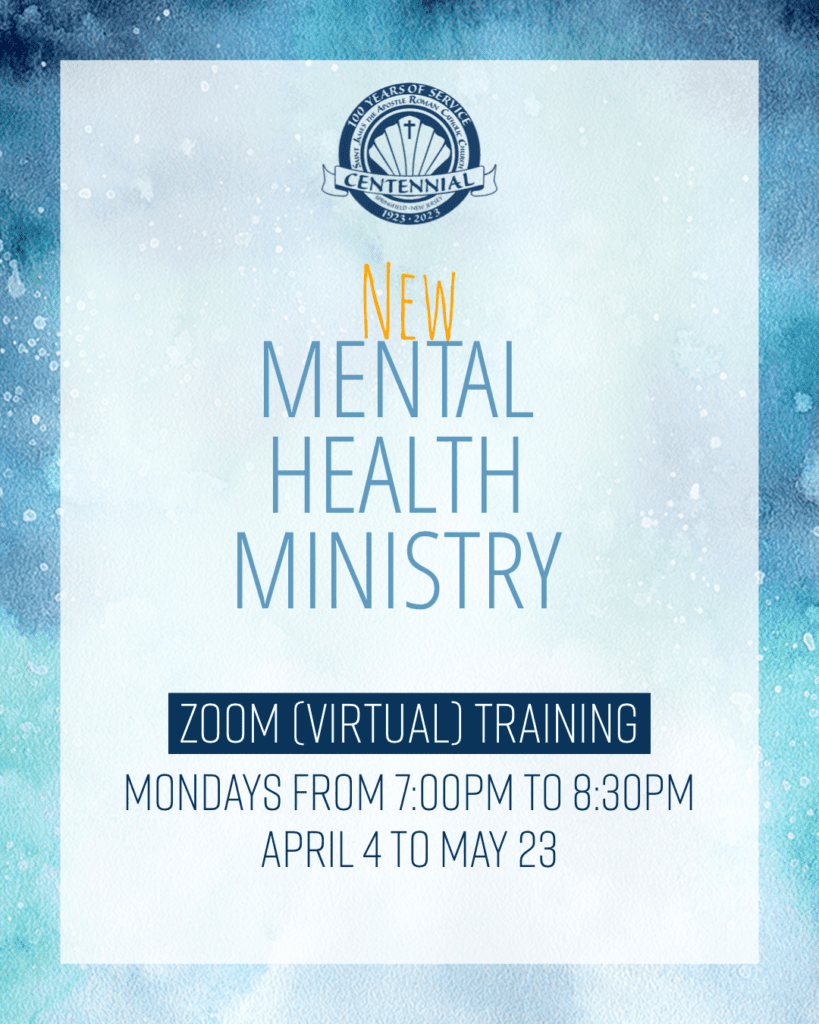 The Archdiocese has reached out to the parish Health Ministries to establish a Parish Mental Health Ministry Team (PMHM). The goal is to recognize the pastoral need to care for those who deal with mental health issues themselves or within their families. Team members will serve as "prayerful companions" for fellow parishioners experiencing mental illness, provide spiritual support to families and provide parish-wide education on the subject of mental illness in order to breakdown the stigma and discrimination of people with a mental illness.
Some activities you can assist with are organizing special masses around the Patron Saint of Mental Illness on May 15th, organize a Suicide Remembrance Mass, facilitate small faith sharing groups for people who live with mental illness or their friends and family members. There are opportunities to do home visits to people who are homebound because of their illnesses, or host speakers or events (videos) on mental health topics, or provide the parish health ministry webpage with resources, news and events.
The Archdiocese will provide free Zoom training beginning on Monday night April 4th and continue weekly to May 23rd from 7PM to 8:30PM. It's important to remember that this is a ministry of accompaniment, not mental health care or treatment and the responsibilities of the team do not include medical, clinical, or behavioral support.
If you would be interested in getting involved as a team member, please contact Nancy at wellnessministry@saintjamesparish.org