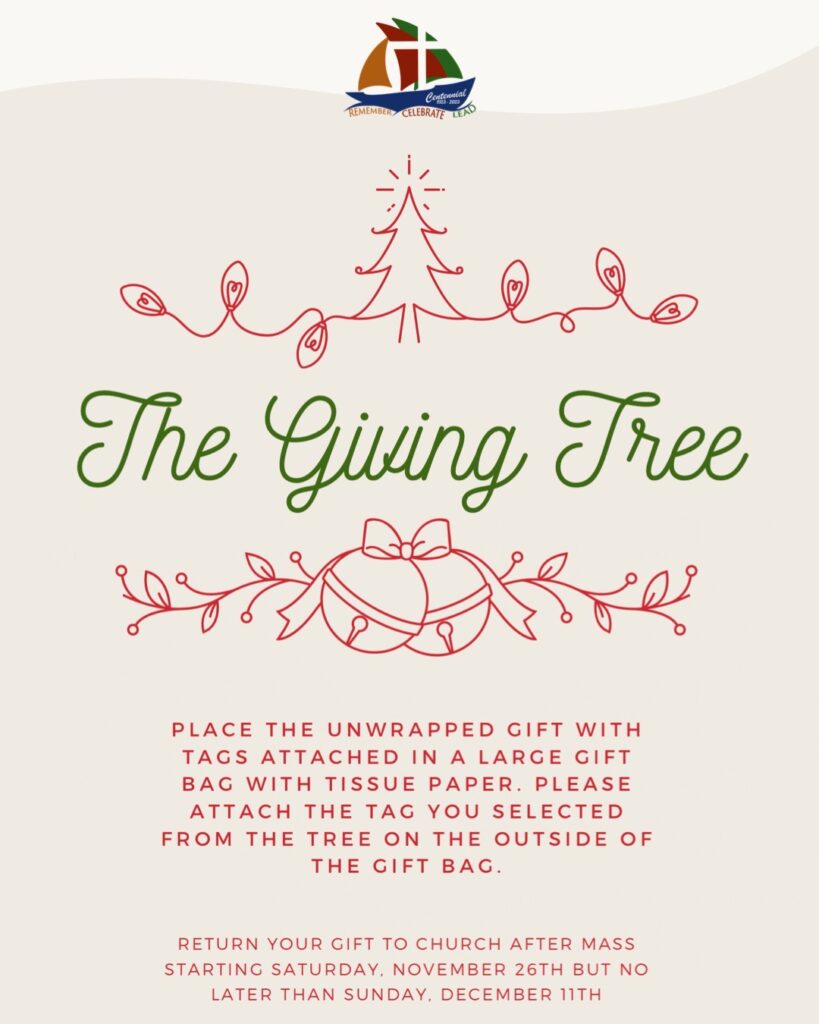 We will be providing gifts for the needy during this Holiday season for St. Joseph Social Service Center in Elizabeth. If you can purchase a gift of warm clothing, it would be greatly appreciated. This year we will collect gifts under the tree in the vestibule.
Place the UNWRAPPED gift with tags attached in a large gift bag with tissue paper. Please attach the tag you selected from the tree on the outside of the gift bag. Return your gift to Church after Mass ONLY starting Saturday, November 26th but no later than Sunday, December 11th.
If you have any large Christmas bags and/or tissue paper to donate, they are also needed at the Center. As always, THANK YOU for your generosity.
Please contact Gianna Hayes via the Rectory at (973) 376-3044.