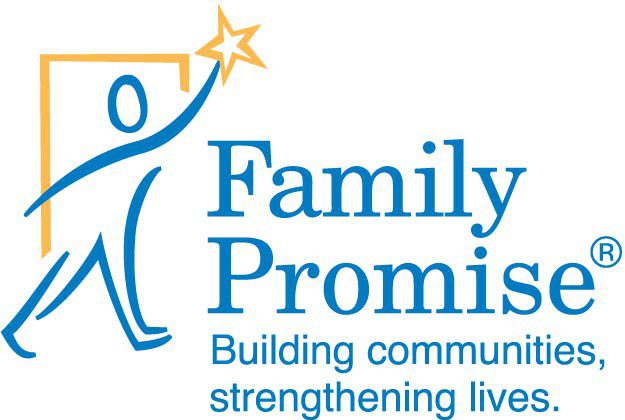 We want to officially announce this weekend our parish participation as a host congregation for "Family Promise" of Union County. Family Promise is an organization that helps to fight homelessness by helping families find permanent housing and employment. Family Promise allows families who are homeless due to job loss, illness, family breakup and other unforeseen events, to remain intact, comfortable and safe during this difficult period in their lives. At the core of Family Promise are the religious congregations of Union County that each takes a turn providing a home for these families.
Our parish will join with the other congregations who participate in Union County (Catholic churches, Protestant churches and synagogues) who offer themselves as a shelter for others in need. From June 28th until July 5th, five homeless families will live in Hatcher Hall as our guests. Our parish family will be responsible for providing places to sleep (we will borrow partitions that will give each family some private space to relax together from St. Michael's Church in Cranford) and also provide nutritious meals for our guests. So, we are in need of people who will help set up, cook and serve meals (only breakfast and dinner- during the day these families will be taken to the Family Promise Center in Elizabeth where children will have activities and parents will be assisted to look for housing and employment), and we are in need of overnight hosts who will sleep in Hatcher Hall along with our guests to be available should any need arise- 2 overnight hosts each night. We are also in need of donated and/or loaned items.
---
We need the help of lots of volunteers to make our guests feel comfortable. Most of the families do have children and will we not know the ages/needs until a week before they arrive so we will establish a fund for last minute shopping needs. If you are able to make a monetary donation, please make your check payable to St. James and in the memo, write "Family Promise" and address your envelope to the attention of Nancy Caputo.
Some volunteers will transform Hatcher Hall into a home for our guests. Other volunteers prepare meals, and others help in areas like activities for the children, hospitality and overnight. It is easy to volunteer! We have an online sign up site where you can volunteer for specific dates and functions— this will be available beginning next weekend. Any family wishing to host the 4th of July BBQ for our guests, please let Fr. John or Nancy know! AND all parishioners are invited to tail-gate with us to watch the fireworks! Can't volunteer your time? That's okay, here is a partial list of things we will need:, a complete list will be available next weekend at all masses.
Donated items: 16 of each: cot size sheets/pillow cases, blankets, mattress covers and pillows; white face cloths; flashlights
Loaned Items: 16 of each: snack tables; flashlights; small lamps; dinnerware; eating utensils; linen table cloths; wind up alarm clocks.
All onsite volunteers will need to attend a brief training session on Tuesday, June 16 at 7:00PM in Hatcher Hall